The King salmon runs have been a hot topic in the news for years.   Each year we seem to be getting smaller runs and ADF&G closes more fisheries to protect these fish.   Recently ADF&G has put out a publication to explain the results of the research done through out the major systems in Alaska, "Chinook News".   Each project summarizes the method of research and the analyzed data.
ADF&G and native governments, such as the native village of Eyak, have utilized many different methods to collect this pertinent data while maintaining healthy handling techniques in the process.   Using all types of gear has given each project the ability to utilize the best and safest means to collect data.   Though as our technology of sonar gets better, so will the estimates and therefore the knowledge to make informed decisions (The Kenai and other major systems already successfully utilize high tech Sonar gear).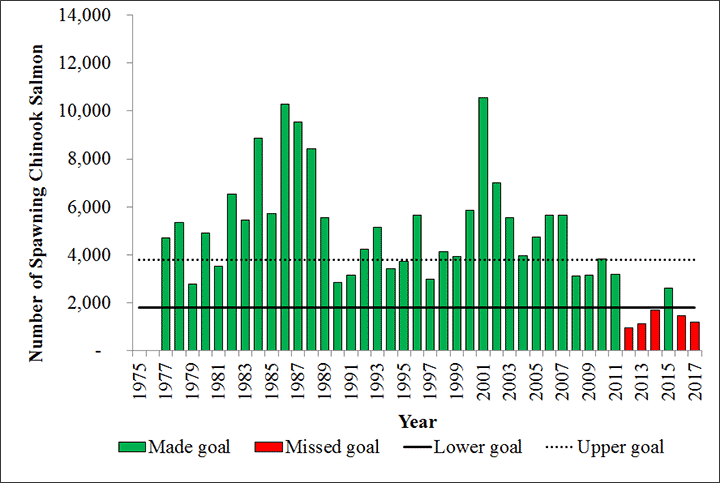 Overall these projects illustrate a decreasing population of Chinook since around 2007.   The collection and analysis of the data from each major system allows local management the devises to make decisions under the sustained yield principle.   It has given the managers around the Kenai River the data necessary to make the informed decision to close down the fishery for another year.   The Unuk marine terminal area has been closed for 40 years to protect the wild stock in river and surrounding areas. And systems where the stock seems to be healthy ADF&G has limited the harvest based on the projected number of returning Kings.
Read the Newsletter here:
https://www.adfg.alaska.gov/index.cfm?adfg=chinooknews.main
Video: